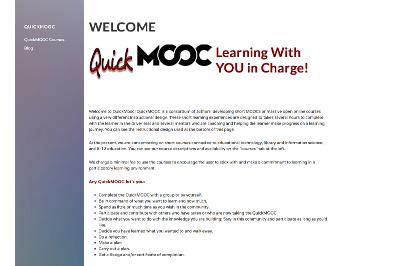 The Physical Learning Commons QuickMOOC
David V. Loertscher and Carol Koechlin. Learning Commons Press, 2013.
ISBN: 978-1-933170-73-2; $10.00
In this participatory 2-3 hour learning experi- ence, you will chart your own course through the idea of converting the physical space of a school library into a learning commons. You can tour the gallery reading articles, watching videos, and interacting and even contributing your own ideas as you think about those who have made the shift, plan the space, decide on furnishings, seeing examples, and entering in on discussions all along the way. Then you can do a project if you wish in the workshop, earn a badge if you like and do a Big think with the authors. Unique online education. Designed for experienced librarians and units in preserve library education.
Price: $10.00